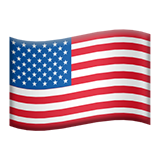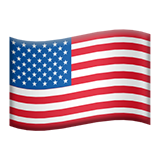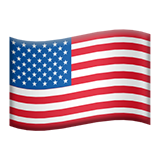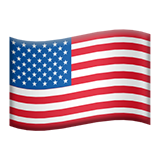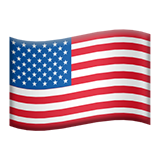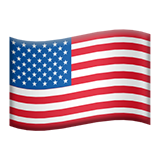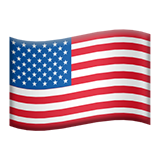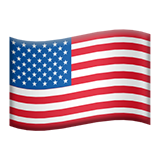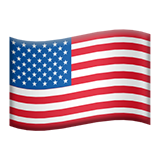 2020 Election Notice — It's Too Late to Mail Your Ballot!
The USPS is experiencing serious delays around the nation. At this point, if you mail your ballot it may not arrive on time and may be considered "suspicious," even if postmarked on time. If you're able, drop your ballot off at an official election drop box, usually located at your city or town hall. Contact your local election office or town hall for details.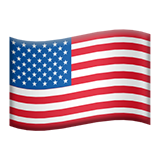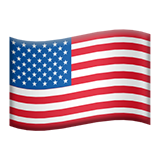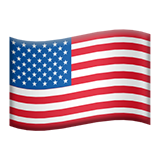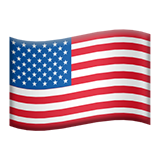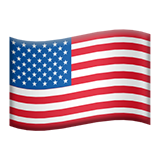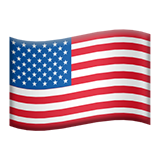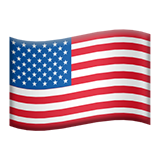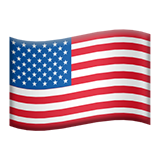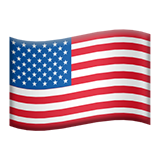 The United States postal system is an incredible public service. For only $0.55, one can send a letter anywhere in the United States to arrive in 1-3 days! The first $0.55 covers up to 1 ounce. After that, add $0.15 per ounce up to 3.5 ounces. If you're wondering "How many stamps do I need?" check out our handy visual guide below.
Jump to: Covid-19 / Coronavirus status, Envelope requirements, how to weigh your envelope, where to buy stamps, delivery times, accuracy notes, where to apply stamps, postage for more than 3.5 ounces, or postage for large envelopes (flats)
Weight
Postage

How many stamps do I need for a letter to the United States?

The number of stamps you'll need depends on the weight. First weigh your envelope using a kitchen scale then add the correct number of stamps, rounding up to the nearest ounce.

Sending on or after January 26, 2021? Be sure to add an additional $0.05 postage for each additional ounce. The additional ounce rate will increase from $0.15 to $0.20.

1 ounce ($0.55)
One Domestic Forever stamp ($0.55)


Brought to you by NanaGram

Text your photos & we'll
mail glossy, frameable 4x6 prints to your loved ones

2 ounces ($0.70)
One Domestic Forever stamp, and one 15¢ Additional Ounce stamp ($0.70)


Or you can overpay by $0.40 using two Domestic Forever stamps ($1.10)


3 ounces ($0.85)
One Domestic Forever stamp, and two 15¢ Additional Ounce stamps ($0.85)


Or you can overpay by $0.25 using two Domestic Forever stamps ($1.10)


3.5 ounces ($1.00)
One Domestic Forever stamp, one 35¢ Postcard stamp, and one 10¢ stamp ($1.00)


Or you can overpay by $0.10 using two Domestic Forever stamps ($1.10)


More than 3.5 ounces
See rates for flats
Covid-19 / Coronavirus status: Delivering normally
At this time, mail to the United States is opearting normally. You can track updates on the USPS website. Please note that while first-class mail leters are not experiencing Covid-related delays, other types of mail such as first-class mail packages and Priority Mail are experiencing delays. We monitor for updates daily and will update this page accordingly.
How many stamps for a postcard?
If you're sending a postcard to the United States you'll need one Postcard Stamp for $0.35. You can also overpay using one Forever Stamp for $0.55. Make sure your postcard is:
Rectangular (it can't be a square or round)
At least 3-1/2 inches high x 5 inches long x 0.007 inch thick
No more than 4-1/4 inches high x 6 inches long x 0.016 inches thick
Envelope requirements
Your envelope must be a minimum 5" x 3.5", maximum 11.5" x 6+⅛", and no thicker than 1/4".
Make sure your envelope is of uniform thickness, rectangular, and bendable. Otherwise, you may have a "non-machinable" envelope and add $0.21 of extra postage. Check out the full list of non-machinable characteristics.
Square envelopes must be a minimum of 5". Square envelopes are considered non-machinable so add the extra $0.21.
How to weigh your envelope
Use a kitchen food scale to measure your envelope's weight. If you don't own one, Amazon makes a good entry level scale for $10.99 and there's a higher end scale from My Weigh for $38 on Amazon Prime. Walmart also offers several cheap kitchen scales like this Milleroo scale for $8.25.
If you're sending printed photos, check out our guide on how many stamps are needed to mail 4x6 photos — no scale needed!
Where to buy stamps
You can buy stamps at your local USPS post office and online at USPS.com — shipping is just over $1 for a sheet of stamps. Walmart and Amazon also carry stamps, as well as many local banks. Stamps from Amazon aren't a very good deal at $16.18 for a sheet of 20 which you can get for $5.18 less direct from the USPS.
Accuracy notes
We check postage rate changes weekly. Announced in October 2020, the next price increase is January 21, 2021 and applies to domestic first-class mail only. Additional ounces will increase from $0.15 to $0.20. Metered mail and postcards will increase by 1 cent. There is no change to 1 oz letters and flats.

The previous rate change was on January 26, 2020. Rates for domestic letters under 3.5 ounces remained the same. Rates for flats (large envelopes) and all global first-class mail increased. Global forever stamps went from $1.15 to $1.20. (Your old, round global stamps are also forever stamps now worth $1.20.) In addition, rates on additional ounces for flats (large envelopes) went up by $0.05 per additional ounce for domestic flats and changed for international flats as well. Additional ounces for all international first-class mail changed with the base increase from $1.15 to $1.20.
Where to apply stamps on a letter
Stamps go in the upper-right corner of a letter, ideally all in one row. However, the post office will accept your letter even if your stamps go to a second or third line.
Delivery times for letters to the United States
Mail send with stamps isn't tracked and delivery times are not guaranteed, however the typical delivery time is 1-3 days.
Sending more than 3.5 ounces to the United States or sending large envelopes to the United States
Below are the rates for sending a large envelope ("flat") to the United States. The maximum weight for a standard letter is 3.5 ounces, so use a flat if you're sending more than 3.5 ounces. The base rate for the United States is $1.00. Extra ounces cost more and the maximum weight is 13 ounces. The rates below are sourced directly from the USPS.
Flats must be a minimum of 6-1/8" by 11-1/2", maximum 12" by 15". Unlike standard letters, the maximum thickness is 3/4".
A standard 8.5" x 11" manilla envelope is the most common flat size. You can pick up a 100 pack on Amazon for $15.99 ($0.16 each) or 20 pack for $4.83 ($0.24 each). Local office supply stores also have these. Staples offers a 100-pack for $40.79 ($0.41 each).
Note you can't use a bubble envelope as bubble envelopes are typically more than 1/4" thick. Bubble envelopes are usually considered a "package / thick envelope" by the USPS. You can purchase a label on PayPal and print at home or visit your local post office.
Weight
Postage

How many stamps do I need for a large envelope (flats) to the United States?

The number of stamps you'll need depends on the weight. First weigh your envelope using a kitchen scale then add the correct number of stamps, rounding up to the nearest ounce.

Sending on or after January 26, 2021? Be sure to add an additional $0.05 postage for each additional ounce. The additional ounce rate will increase from $0.15 to $0.20.

1 ounce ($1.00)
One Domestic Forever stamp, one 35¢ Postcard stamp, and one 10¢ stamp ($1.00)


Or you can overpay by $0.10 using two Domestic Forever stamps ($1.10)


Brought to you by NanaGram

Text your photos & we'll
mail glossy, frameable 4x6 prints to your loved ones

2 ounces ($1.20)
Two Domestic Forever stamps, and one 10¢ stamp ($1.20)


Or you can overpay by $0.45 using three Domestic Forever stamps ($1.65)


3 ounces ($1.40)
Two Domestic Forever stamps, and two 15¢ Additional Ounce stamps ($1.40)


Or you can overpay by $0.25 using three Domestic Forever stamps ($1.65)


4 ounces ($1.60)
Two Domestic Forever stamps, one 35¢ Postcard stamp, and one 15¢ Additional Ounce stamp ($1.60)


Or you can overpay by $0.05 using three Domestic Forever stamps ($1.65)


5 ounces ($1.80)
Three Domestic Forever stamps, and one 15¢ Additional Ounce stamp ($1.80)


Or you can overpay by $0.40 using four Domestic Forever stamps ($2.20)


6 ounces ($2.00)
Three Domestic Forever stamps, and one 35¢ Postcard stamp ($2.00)


Or you can overpay by $0.20 using four Domestic Forever stamps ($2.20)


7 ounces ($2.20)
Four Domestic Forever stamps ($2.20)


8 ounces ($2.40)
Four Domestic Forever stamps, one 15¢ Additional Ounce stamp, and one 5¢ stamp ($2.40)


Or you can overpay by $0.35 using five Domestic Forever stamps ($2.75)


9 ounces ($2.60)
Four Domestic Forever stamps, one 35¢ Postcard stamp, and one 5¢ stamp ($2.60)


Or you can overpay by $0.15 using five Domestic Forever stamps ($2.75)


10 ounces ($2.80)
Five Domestic Forever stamps, and one 5¢ stamp ($2.80)


Or you can overpay by $0.50 using six Domestic Forever stamps ($3.30)


11 ounces ($3.00)
Five Domestic Forever stamps, one 15¢ Additional Ounce stamp, and one 10¢ stamp ($3.00)


Or you can overpay by $0.30 using six Domestic Forever stamps ($3.30)


12 ounces ($3.20)
Five Domestic Forever stamps, one 35¢ Postcard stamp, and one 10¢ stamp ($3.20)


Or you can overpay by $0.10 using six Domestic Forever stamps ($3.30)


13 ounces ($3.40)
Six Domestic Forever stamps, and one 10¢ stamp ($3.40)


Or you can overpay by $0.45 using seven Domestic Forever stamps ($3.85)


View 4+ ounces for flats